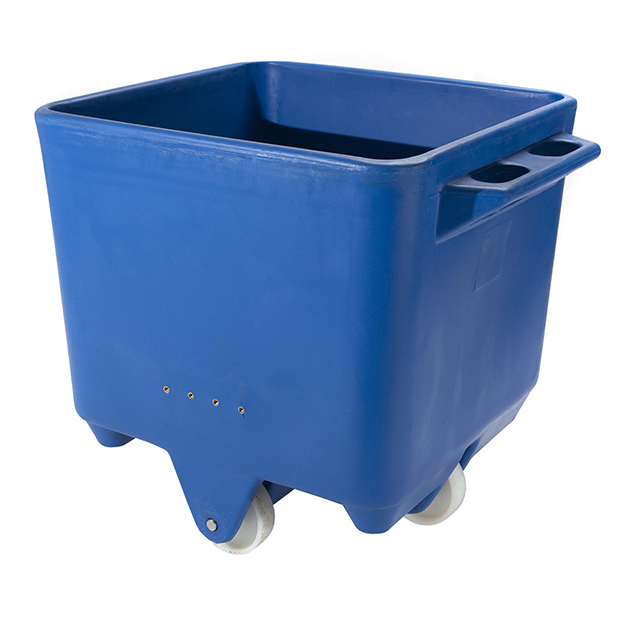 Make an enquiry
If you'd like more information about this item please get in touch, you can use the enquiry form below.
Moulded from food-grade MDPE, this sturdy tote bin has a capacity of 200 litres. Available in five colours for operational segregation, it has a strong plastic handle and is set on castors for easy mobility. Plastic lids are available (see individual product entry) or alternatively there are stainless steel lids that can be hinged or solid. Sieve units with various mesh sizes can also be provided. If you wish to order a stainless steel lid or sieve unit, please call us on 01751 473 483 to discuss your requirements. Please note that a 200-litre tote bin is also available with stainless steel lifting brackets (see individual product entry). The length measurement given includes the handle.
Available in:
Green (5950)
Red (5951)
Natural (5952)
Blue (5953)
Yellow (5954)
Dimensions
Width: 675mm - Height: 735mm - Length: 725mm
Customer Reviews
There have been no reviews for this product so far. Why not leave a review?