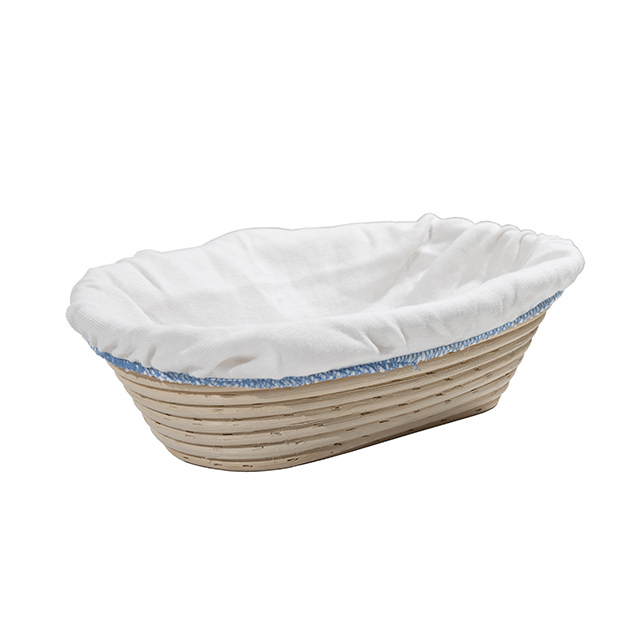 Make an enquiry
If you'd like more information about this item please get in touch, you can use the enquiry form below.
Washable, linen liners for cane & brotform proving baskets only – perfect for strongly flavoured doughs or to keep the banneton free of flour build-up. The liners come in various sizes – 500g rectangular, 500g round, 1kg rectangular and 1kg round. These are washable to 50 deg C.
Available in:
500g Round Linen Liner (6495)
500g Rectangular Linen Liner (6501)
1kg Round Linen Liner (6498)
1kg Rectangular Linen Liner (6493)
Customer Reviews
There have been no reviews for this product so far. Why not leave a review?