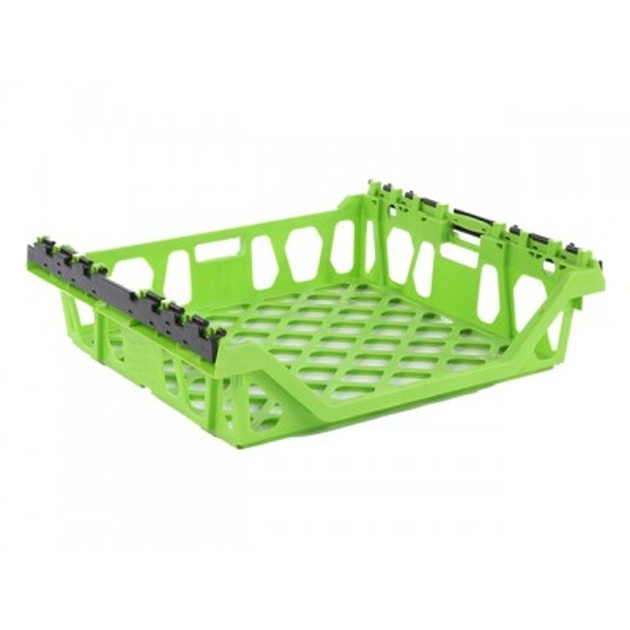 Make an enquiry
If you'd like more information about this item please get in touch, you can use the enquiry form below.
This nesting bread basket is manufactured from food-grade polyethylene and available in a choice of nine colours. It is referred to as 12-loaf as it can hold up to 12 loaves and is easy to stack with the useful fold out bale arms. These are supplied in black as standard, however other colours are available for a minimum order quantity of 250 off.
Available in:
Green (6529)
Red (6530)
Natural (6531)
Blue (6532)
Yellow (6533)
Purple (6534)
Grey (6535)
Brown (6536)
Black (6537)
Dimensions
Width: 620mm - Height: 190mm - Length: 715mm
Customer Reviews
There have been no reviews for this product so far. Why not leave a review?