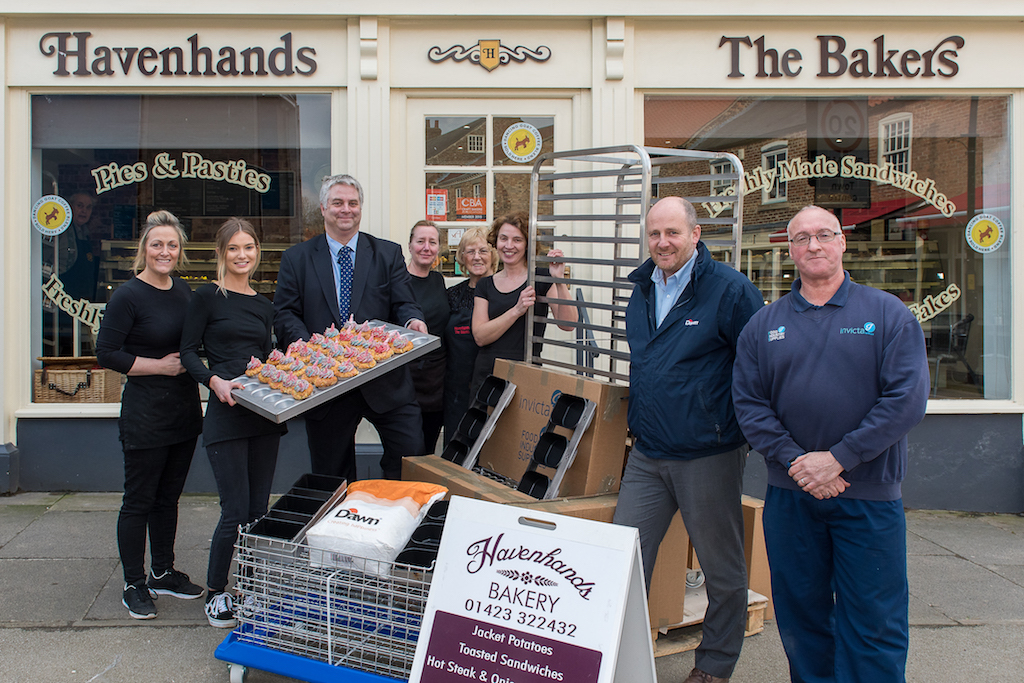 Prize for winning baker!
Posted
Havenhands the Bakers in Boroughbridge, North Yorkshire, were the lucky winners of £1,000 worth of Invicta products as part of a competition run by Dawn Foods.
The initiative was part of a Creating New Traditions Campaign run by Dawn Foods to encourage artisan bakers to try out fresh takes on traditional bakery and dessert classics. They worked with food historian Seren Evans-Charrington and Laura Gibbons, a bakery and patisserie student at University College Birmingham, to produce a number of new recipes, which were then made available on the Dawn website. Bakers participating in the campaign were able to enter into a prize draw for the free Invicta products.
Lee Croucher, Business Development Manager at Invicta, said: "We were delighted to sponsor the competition and are pleased to supply products to large numbers of artisan bakers across the UK - from single-handed start-ups to established family firms."
Staff from Haverlands are pictured here with Lee Croucher (third left) and Invicta driver Adrian Boyes (far right).