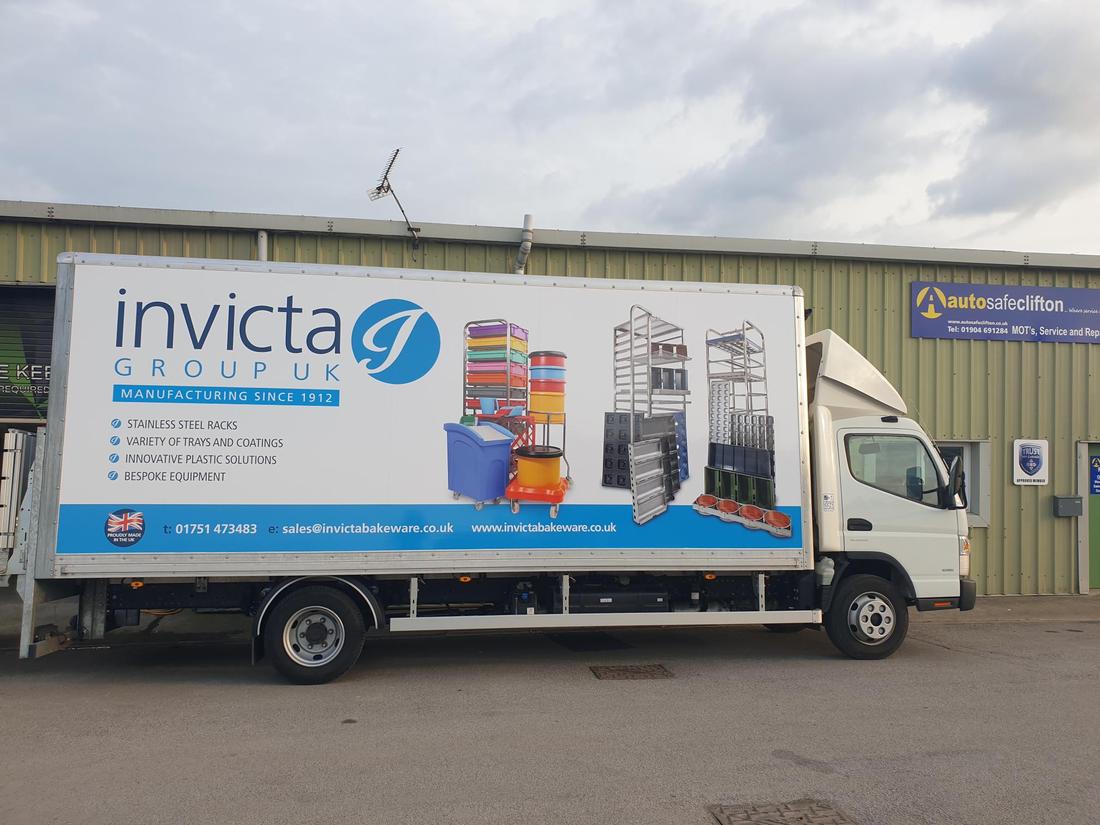 New Invicta livery takes to the road
Posted
Take a look at our eye-catching new delivery van!
The latest addition to our fleet of delivery vehicles is bound to get noticed out on the road with its smart new livery. Featuring large product images and company logo, it's certainly bright and colourful!
Invicta offers prompt delivery to customers country-wide to ensure that our products arrive safely and in top condition.
Call us today on 01751 473483 to get a quote for any product order.