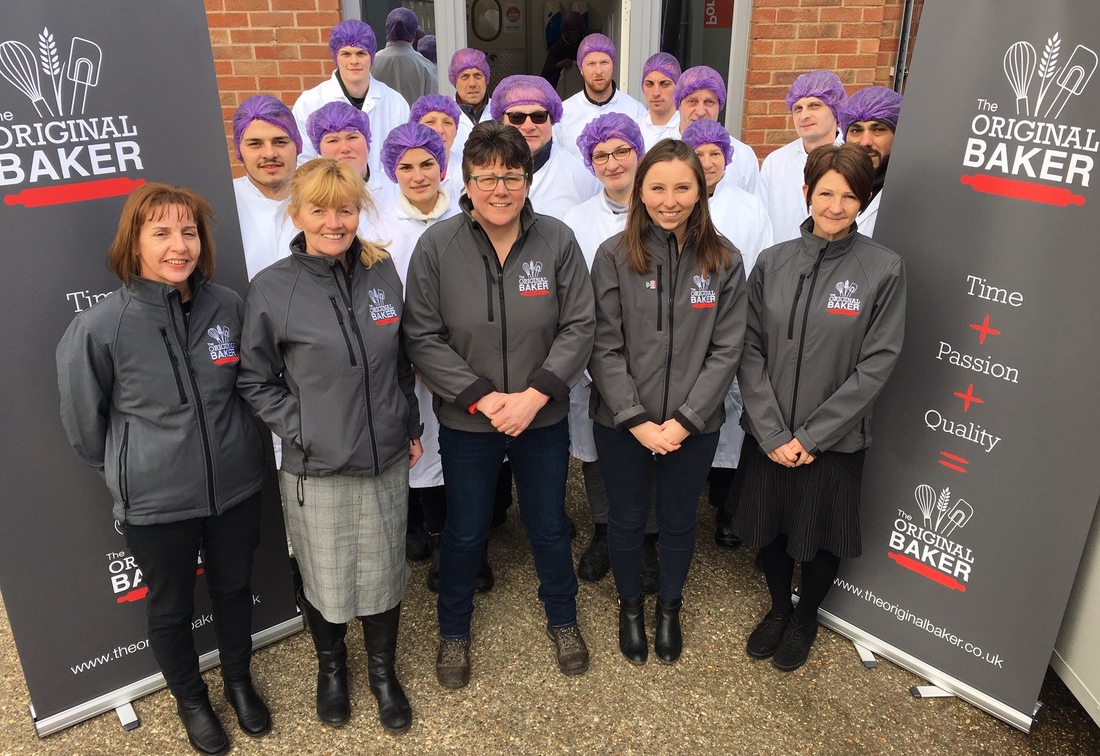 Malton baker wins customer survey prize draw
Posted
The Original Baker in Malton, North Yorkshire, is the lucky winner of £200 worth of Invicta products.
We are delighted to announce that the winner of the recent customer survey prize draw was The Original Baker from Malton, North Yorkshire, who will receive £200 worth of Invicta products of choice.
Owner, Gill Ridgard – who is pictured (centre front row) with her staff team – said: "I have the highest praise for Invicta. They are a fantastic company to deal with and always go that extra mile to help, particularly if you want any advice or to place a bespoke order."
The survey found that 90% of customers were very satisfied or satisfied with the company overall and 94% said they were extremely likely or very likely to purchase further products.
In addition, over 90% of respondents:
rated the speed of responses to enquiries as excellent or good
considered the product delivery times to be excellent or good
thought that our competitivity was excellent or good
considered that the performance of our products reflected good value for the price paid
rated our workmanship as excellent or good.
Thank you to everyone who took part in the survey. If you have any comments or feedback on our products or services then please do get in touch by calling 01751 473483 or email: sales@invictabakeware.co.uk