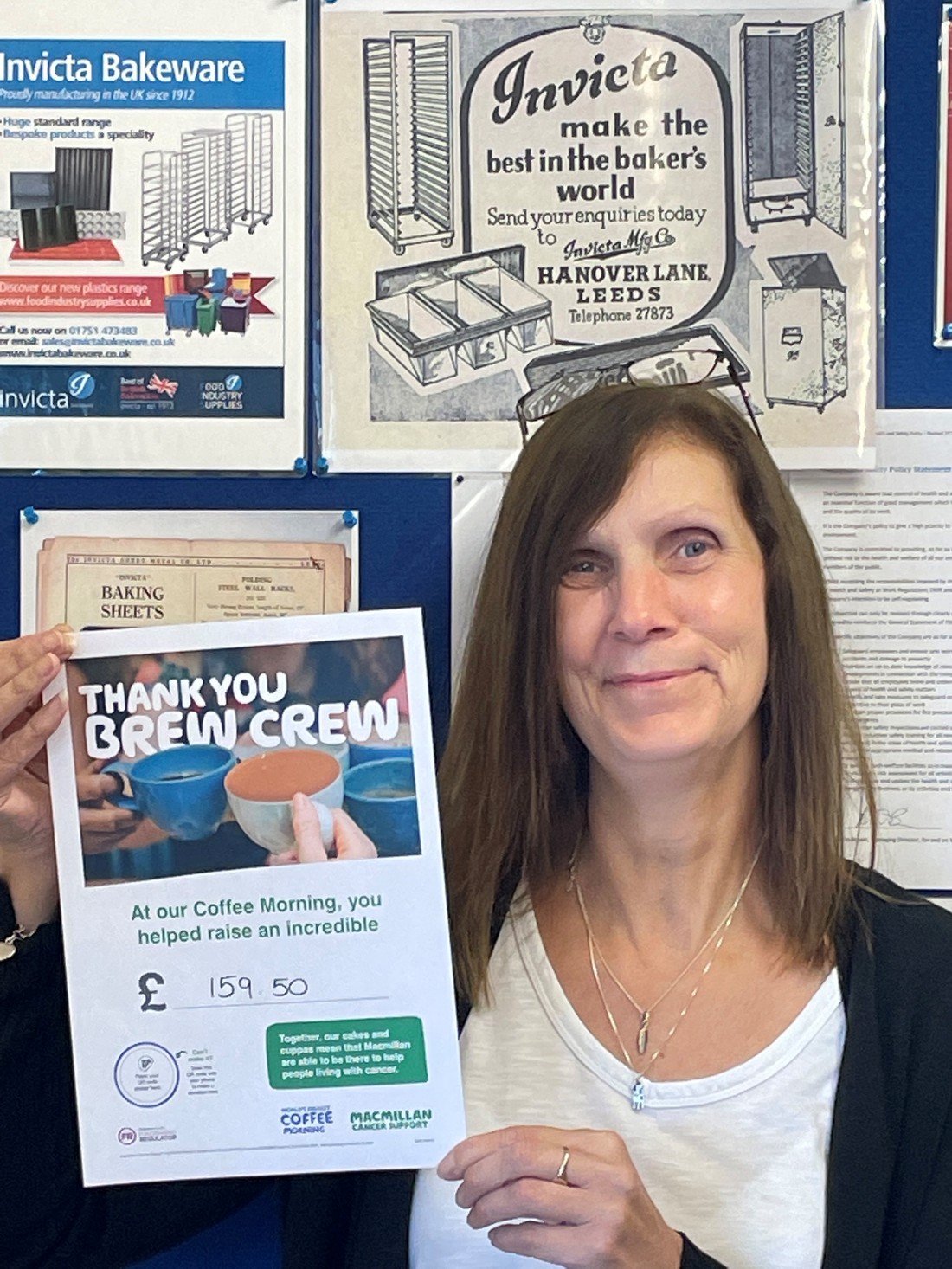 Lucy's cakes raise vital funds for cancer charity
Posted
Lucy Scholefield puts her baking skills to the test for MacMillan Coffee Morning
Our fabulous staff team is not only involved with the manufacture and distribution of bakeware but many of them are also seriously good bakers in their own right.
Lucy Scholefield, Invicta's Sales Office Administrator, put her baking skills to good use recently when she took part in the nationwide MacMillan Coffee Morning. This involved making cakes on request in exchange for a donation. What an amazing excuse to indulge! The rest of the staff enjoyed such delights as lemon drizzle, cherry & coconut, date & walnut, chocolate, coffee and fruit cakes, as well as gingerbread and banana loaves. They were all delicious but the very best thing was that it was all in a good cause.
Lucy raised a total of £159.50 for MacMillian Cancer Support, which offers emotional, physical and financial help to people living with cancer and their families. Now dubbed the "world's biggest coffee morning' the initiative started from a small event in 1990 and since then has raised £290million for the charity.
"A big thank you to everyone for their donations," said Lucy. "I have had many experiences with MacMillan – the nurses helped my adopted grandma many years ago with her last few weeks on this planet and ensured she was comfortable and had a gin & tonic with her!
"The work they do behind the scenes is incredible. They not only provide palliative care, but also are on hand to help with other matters or just be there for a chat – a truly remarkable charity."
We look forward to the same again next year. Get your orders ready!