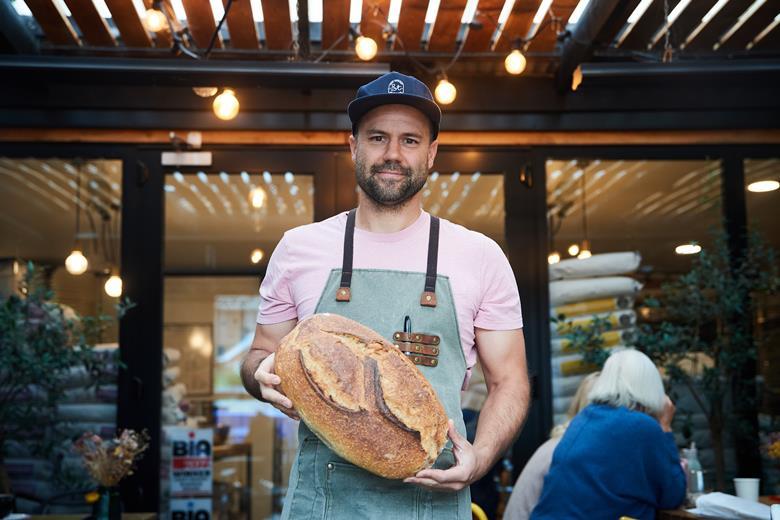 Invicta customers scoop baking 'Oscars'
Posted
We are so proud to supply products to these worthy winners of the 2023 Baking Industry Awards
We are delighted that no less than five of our valued customers were amongst the winners of the 2023 Baking Industry Awards.
Taking place earlier this month at the Royal Lancaster in London, the awards recognise excellence in the baking industry and followed months of rigorous judging involving interviews, product testing and site visits.
Taking the 'Baker of the Year' title for the second year running was Tim Goodwin (pictured), founder of The Street Bakeshop in Old Basing, Hampshire. 'Craft Bakery Business of the Year' went to another regular customer Fisher & Donaldson – the fifth-generation, family-run firm based in Fife.
Two Magpies Bakery, based in East Anglia, picked up the first-ever trophy for 'Employer of the Year' for investment in its staff and in-house training provision; and the Just Love Food Company celebrated the best 'Free-from Bakery Product of the Year' with their delicious-looking Happy Birthday Cake.
Finally, 'New Bakery Product of the Year' was awarded to Bournemouth-based M's Bakery for an innovative Chocolate and Raspberry Cube Croissant. Filled with chocolate crème patisseries and raspberry compote, it's not surprising that this creation wowed the judges!
Congratulations to all the winners. We are proud to supply equipment to such a talented group of bakers who are rightly being recognised for their skills, enthusiasm and passion.
Invicta supplies top-quality products to hundreds of customers across the bakery, catering and food processing industries, ranging from individual craft bakers to large food manufacturing groups.