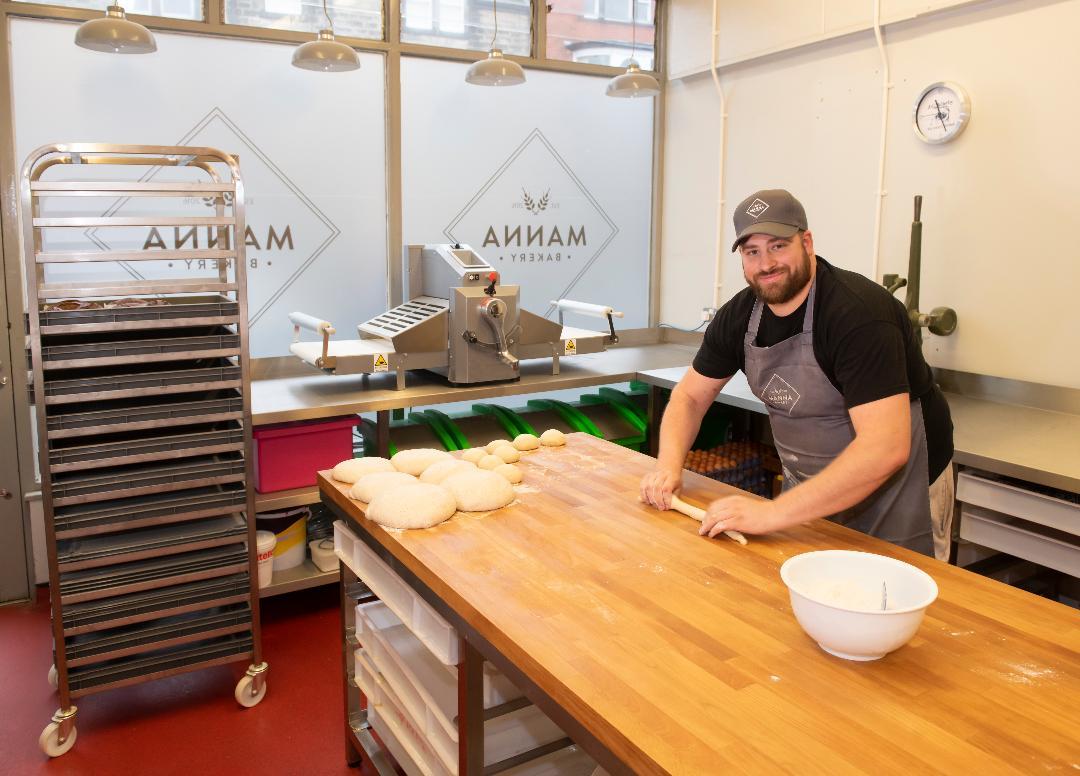 Bespoke bakery tables are just the job
Posted
North Yorkshire bakery commission bespoke tables for its work areas.
Many bakers are looking beyond off-the-shelf equipment to get the perfect solution for their specific requirements and in recent years we have seen a massive growth in bespoke orders.
One such commission came from Manna Bakery in Harrogate, North Yorkshire. They wanted baking areas that fully optimised the available space and provided everything that was needed readily to hand. To achieve this goal, Invicta produced some bespoke metalwork tables with solid wooden tops for bread moulding and fitted trays underneath that could be slotted in from either side.
Michael Newby of Manna Bakery, said: "We have invested in many Invicta products, which have all been of excellent quality and given good, reliable service. The tables have been a very welcome addition to our bakery and it was extremely useful to be able to design exactly what we needed. They are an ideal fit for the space."
From the initial consultation through to delivery of the final product, we keep you, the customer, as our focus.
Call us on 01751 473483 for an initial free, no obligation, consultation.