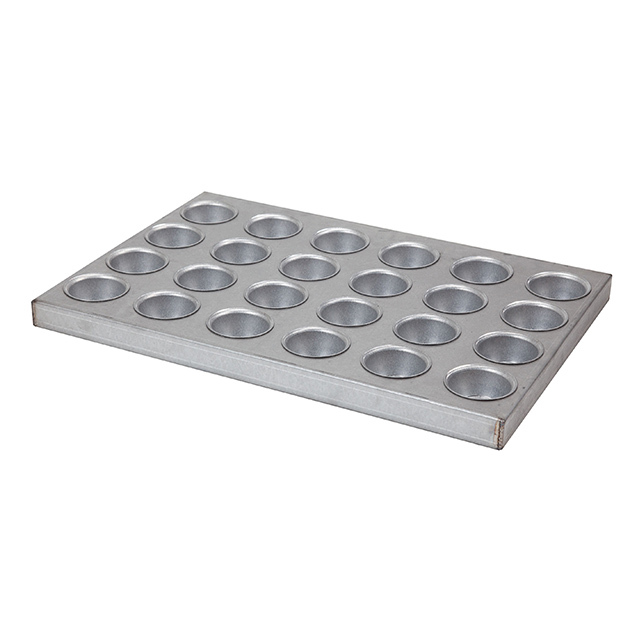 Make an enquiry
If you'd like more information about this item please get in touch, you can use the enquiry form below.
Invicta muffin trays use a unique patented 'tray-locking' manufacturing system. Using the tray-locking method, specially formed cups are pressed and seamed into their trays. This makes them particularly durable and they are carefully designed to provide a sustained, top-rate performance, representing an excellent return on your investment.
All trays are manufactured in aluminised steel and can be in a natural finish or coated to suit your requirements.
Tray Type: Standard Muffin - 24 cup
Cup Size: 70mm top dia x 51mm base dia x 34mm deep
Tray Dimensions: 600mm x 400mm
Dimensions
Width: 400mm - - Length: 600mm
Customer Reviews
There have been no reviews for this product so far. Why not leave a review?