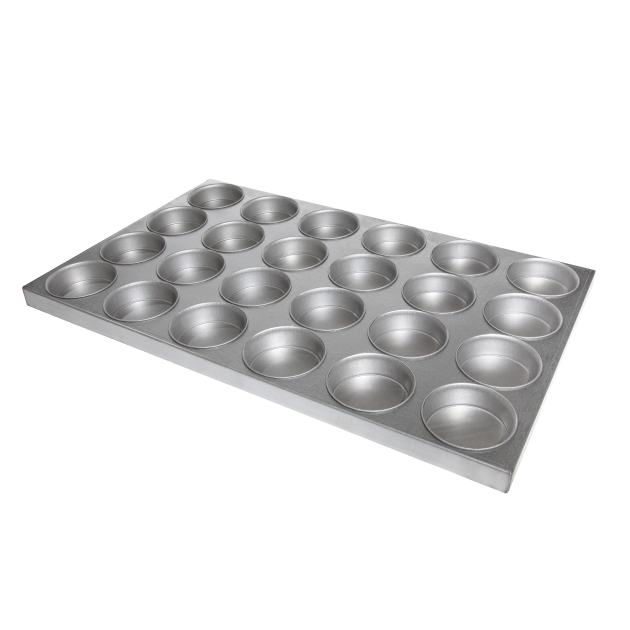 Make an enquiry
If you'd like more information about this item please get in touch, you can use the enquiry form below.
Invicta cup trays are manufactured using our unique patented 'tray locking' manufacturing system. Using the tray-locking method, specially formed cups are pressed and seamed into their trays. This makes them particularly durable and they are carefully designed to provide a sustained, top-rate performance, representing an excellent return on your investment.
Produced to the baking industry standard size of 762mm x 457mm overall, they are manufactured in aluminised steel, with a natural finish or coated as required.
Size: 762mm x 457mm overall
Description: Belgian cup tray 4 x 6
Cup Size: Top 100mm diameter, Base 97mm diameter x 32mm deep
Dimensions
Width: 457mm - - Length: 762mm
Customer Reviews
There have been no reviews for this product so far. Why not leave a review?