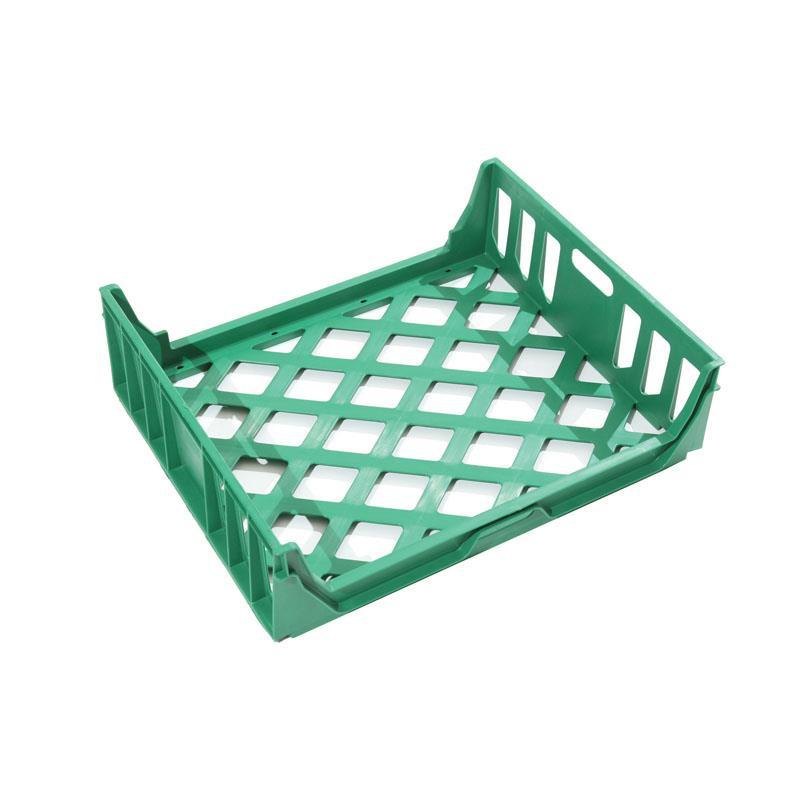 Make an enquiry
If you'd like more information about this item please get in touch, you can use the enquiry form below.
This versatile 90 degree stacking bread basket is manufactured from food-grade plastic and available in a choice of nine colours. It is a very economical basket and is particularly popular with small and medium bakeries. It is commonly referred to as the 10-loaf basket, as its volume allows for that number of square loaf tins.
Available in:
Colours
Green (6511)
Red (6512)
Natural (6513)
Blue (6514)
Yellow (6515)
Purple (6516)
Grey (6517)
Brown (6518)
Black (6519)
Dimensions
Width: 555mm - Height: 185mm - Length: 655mm
Customer Reviews
There have been no reviews for this product so far. Why not leave a review?