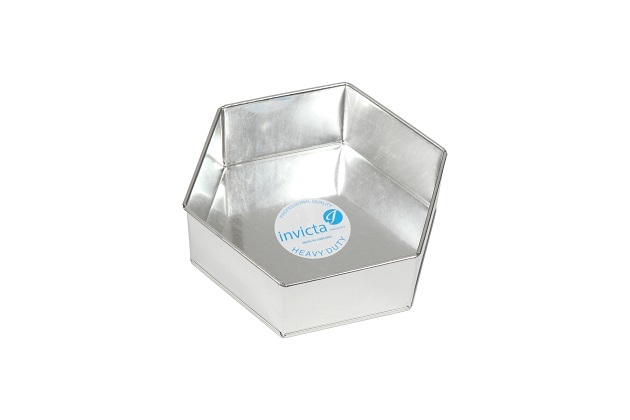 Make an enquiry
If you'd like more information about this item please get in touch, you can use the enquiry form below.
Professional quality heavy duty hexagonal shaped cake tins.
Available in:
152mm x 63mm (0181)
203mm x 76mm (0183)
228mm x 82mm (0184)
254mm x 89mm (0185)
305mm x 101mm (0187)
152mm x 76mm (0192)
178mm x 76mm (0194)
254mm x 76mm (0195)
279mm x 76mm (0196)
305mm x 76mm (0197)
Customer Reviews
There have been no reviews for this product so far. Why not leave a review?